The advent wreath is a traditional symbol of the Western Church used for the symbolic count of the four weeks of Advent. It usually takes the form of garlands of evergreen branches (spruce or pine) decorated with four candles. One candle is lit every Sunday in Advent. Advent wreaths should represent the relationship to the land and the four cardinal points.
Here is something I have to share with you. I was surfing on the internet today and I found a really funny photo of an Advent wreath. Judge for yourself: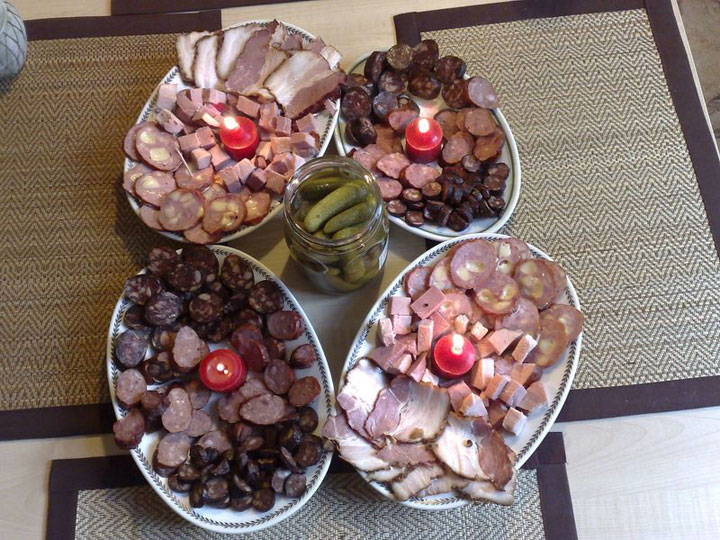 I was actually very amused by it; just a real feast for the eyes. All of the candles are burning so you can see that it is an actual photograph.
If you expect visits from relatives or friends, this Advent wreath is definitely a good choice.
Why do I discuss it here on the blog? The main reason is that I deal with a healthy diet and lifestyle, and this certainly doesn't belong to a healthy and well-balanced diet. We should especially watch what we eat during the holidays since the average person is more inactive and has a tendency to eat more sweets and alcohol. If you want to stay in good shape during the Christmas holidays and even to lose weight, this Advent wreath is such a great thing for entertaining your friends and holiday guests.
If you want an Advent wreath to enjoy, I recommend using ingredients in the wreath that contain some fat burning foods, fruits and vegetables which are more healthy and responsible for the Christmas holiday.