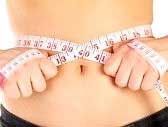 In learning how to lose weight in 2 weeks, will require you to change the way your brain thinks about food. Losing weight means to burn more calories than what you consume. To be successful will require you to cut about 250 to 500 calories out of your daily diet and eliminate foods that are high in fat and sugar. Only eat like lean meats, low fat dairy, fruits, vegetables, seeds, nuts and whole grains.
To lose weight naturally in that short period will require a strick adherence to the following every day. Be consistent and don't give up!
Meals
Eat five or six small meals throughout the day instead of the three main large meals to keep your hunger under control. Omit canned, packed and refined foods, from your eating regiment, because they are high in sodium and fat, which causes excessive weight gain. Delete also white bread from your diet and switch to brown, wheat bread. I recommend to spread dishes throughout the day so dinner should be at least 3 hours before going to bed. Eat about every three hours. I mostly use fat burning foods I mentioned in my first post. Daily meal examples on how to lose weight in 2 weeks fast include:
Breakfast

For breakfast try a half cup of old fasion oatmeal or mutli-train cereal, a banana, half cup of milk or yogurt; eat another snack in the late morning, to include baby carrots, low fat, low sodium cheese with crackers, half cup of milk

Lunch

For lunch eat a turkey sandwich on whole wheat brat, do not include cheese, light mayonnaise, an apple, maybe a light snack pack; a light afternoon snack can be a small green salad with tuna and a dab of dressing

Dinner

For dinner, eat broiled fish or chicken breast, broccoli or green beans, a half cup of brown rice, very small glass of red wine and for a snack, a handful of pine nuts or low fat yogurt with fruit.
Water
To lose weight, eliminate alcohol, sodas, fruit juices, coffee (w/sugar) and sweet teas. Substitute these high calorie drinks with 8 – 10 glasses of water (around 64 ounces) a day. Don't forget to drink water throughout the day, not once. Water is a natural liquid that contributes to how you can lose weight in two weeks – it has no calories. It will keep you hydrated and will flush toxins from your body.
Exercise

Cardiovascular exercises are essential in the short amount of time required to lose weight in two weeks. Cardio causes you to sweat and burn calories. By exercising three to four days a week, for about 45 minutes, will yield weight loss quickly. Examples of simple exercises you can do include climbing stairs, running, biking, swimming and jumping rope. All of those exercises can be done in the home. Include some weight training in your exercise plan to increase your metabolism and build some muscles. Examples include leg lunges, jumping jacks, fast paced walking, even on a tred mill.
Monday

Morning:
jumping rope: 20 min

Evening:
treadmill / elliptical trainer: 45 min

Wednesday

Morning:
outdoor / indoor cycling: 45 min

Evening:
workout at gym / home: 60 min

Friday

Morning:
swimming: 45 min

Evening:
aerobic / power yoga: 45 min
Supplements
There are also weight loss products that make it quick and simple to lose weight in two weeks, but which require close monitoring by a physician, to avoid bad side effects. These products are called herbal supplements. These supplements come in various brands, some are recommended by doctors in TV. From my own experience I personally recommend supplement called L-carnitine
. I myself have used it before preparing to fitness competition and my friends have had also great success in losing weight.
So if you want to lose weight naturally in 2 weeks, follow this exact plan and the results will come soon!